Hurling Words into Darkness
A fascinating dive into what authors should know about the brain science of how and why we read.
Gelfan (Monkey Temple) connects breakthroughs in cognitive science to effective writing in this incisive guide, focusing on how the brain "extracts meaning" from the world—and what authors can extract from that knowledge. Noting that there's no one path to success as an author but "some reliably watertight guarantors of failure," Gelfan undercuts the templates and inflexible rules of many other books about the craft of writing. For Gelfan, compelling writing is about "learning how to think about what you're trying to do and then coming up with creative and effective ideas for how to do it"—and knowing something about how the brain processes writing helps, too. He urges authors toward innovation, using the power of subtext, and understanding why we read and write in the first place, all while offering some concrete advice, like avoiding too much detail in prose to invite the brains of readers to fill in the missing links.
— BookLife Reviews
A guide offers writing advice with a cognitive science twist.
There are plenty of books on writing, many of which recycle ideas about art and storytelling that are, in some cases, thousands of years old. "Meanwhile," argues Gelfan in his introduction, "over only the past few decades, cognitive science has discovered much about how the human mind sees and orders the world and extracts meaning from it. It's high time we mix some brain science into our thinking about reading and writing." The author challenges would-be writers to get inside the minds of their very human audiences and ask themselves: Why do people read? In Gelfan's view, it's the result of an evolutionary imperative. The human mind is always on the quest for experience, and a book is perhaps the greatest approximation of a first-person adventure that readers can enjoy at their leisure. From applying "theory of mind" to character development to thinking of realism as a kind of "vegetarian meat," the author tackles the fundamentals of fiction in perhaps the most basic way anyone has dealt with them before. The book is slim—only about 100 pages—which contributes to the sense that it is just covering the essentials. Gelfan's prose is concise and elegant, as here where he offers some thoughts about dialogue: "Whatever a character says, the dialogue will better serve you and the reader if it adds a new slant, a surprise, a glimpse of how the speaker's mind works, reveals a hidden element, raises a question, or at least makes us laugh." The volume is not overly scientific—the author is a writer and editor, not an anthropologist—but it nevertheless manages to eke out its own philosophical bent. Even fairly conventional pieces of advice, like the counsel concerning dialogue, feel fresh when introduced in the context of lighting up different corners of readers' primitive brains. In a crowded genre, this craft guide makes a lasting impression.
An illuminating writing manual with an evolutionary focus.
—Kirkus Reviews
I'll never read or watch stories the same again. This is the most insightful book on writing that I've ever read, and recently I've read a fair number of them. But be warned, this book has a downside, which I'll explain at the end.
The book starts with the question, why do readers read books? That sort of summarizes what makes this book stand out. Instead of helping you write better, this book helps you empathize with your readers better. While there is some brain science mentioned, that's really not the focus. I think a better subtitle might have been "A Book Doctor's Dose of Reader Empathy for Writers".
This focus on reader empathy helped me make sense of various "rules" of writing that I learned elsewhere. Understanding "the why" is helping me both be better at following the rules and also be better at breaking the rules in the appropriate way for the right reasons.
The core rule is of course "show don't tell", and this book provides an enormous amount of depth and breadth to why that rule matters and how to follow it well.
There are also many quotes from this book that I think would make great posters, here are a couple:
"Plot is the hero's struggle with the premise."
"Depth doesn't reside in what we know about a character but in what we wonder, speculate, and hence imagine about them."
"There's always habitable territory between predictable and implausible."
Now for the downside of this book…quotes like the ones above are now rattling through my head as I experience any story — books, TV, or movies — I can no longer just experience a story without seeing the storytelling technique. It's worth it to be a better writer, though!
– Rick J.
A phenomenal book! Hurling Words into Darkness is packed with meaningful and insightful guidance. After reading it, I not only had more understanding of the writing process, but felt encouraged and inspired to continue writing. Peter Gelfan weaves much-needed brain science on why we write and read with valuable writing tools and detailed examples. Taken together, he creates an engaging book on writing that brings to life what to do and the pitfalls to avoid when telling a story. An essential guide for ALL writers.
– Jaye Tee
A book for ALL writers. Peter Gelfan's Hurling Words into Darkness is not just a how-to book about writing. It is a keen analysis of the meaning of reading and writing. "The novelist, script writer, or monologist isn't primarily informing, educating, or lecturing readers," Gelfan writes. "He or she is creating a venue for experience." The experience of reading is a mutual creation of the author and the reader – the author provides the blueprint, and the reader brings it to life through their imagination. I highly recommend this blook to ALL writers because no matter what you are writing about, you are always writing for a reader, to whom you must entrust interpretation.
– Eugene Oda
Different than most author guides. There are a lot of books out there on how to become a better writer—I've got dozens on my reference shelf right now. But if you're looking for guidance and inspiration beyond the mechanics of writing, this is a good read to help round out your knowledge and expertise.
You won't find advice on how to match your word count to your genre, or where to break a chapter, but you *will* be given food for thought about how to really write for your reader and give them what they need to have a satisfying experience with your story. What they need isn't always what you want to do—and you need to know why, and how to accomplish that.
The easy-reading non-textbook style of this book appeals to me as a reader (and I'm betting the author knew that!) and it can be read very quickly. Repeat readings may be helpful to reinforce concepts, so keep your copy close by for a while.
– Lori Alden Holuta
Trying to adapt my stories from live audience to writing – Very helpful do's and don'ts. I am not a writer or an avid reader, BUT I am a good storyteller. Lately I have been thinking about writing my stories down in an engaging way. I bought Peter Gelfan's book because it seemed like an easy, enjoyable way to start this goal. And indeed it was! With equal parts lively humor (so essential) and deep insight (so affirming), Gelfan walks you through the do's and don'ts of all kinds of writing challenges. I am particularly appreciative of his coaching to keep your readers on top of mind. Storytellers do this automatically when entertaining a live audience but writing stuff down, alone at my desk, I tend to cram a lot of unnecessary detail onto the page. And now it's time to make that first step: sit down with a blank page—oh yeah: he has advice for starting too!
– BWHowes
Arranging your brain for writing. There's an overwhelming quantity of "how-to" books about writing. Many offer formulas; many offer rules. It's hard to keep them in mind as you're trying to be creative. Gelfan's approach is more like a Zen of creating fiction. He tells you how to arrange your mind so that your ideas reach out and interest readers.
I've read this book once and I will read it again. Not to memorize, but to absorb and reflect his approach to writing.
–Nathan
First Edition Raves
"A wise, witty, enjoyable book, and illuminating in its references to ideas of mind in relation to writing."
"This work proves the point that short books require a higher caliber of thoughtfulness than long works … the advice offered here is worth many times the cover price."
"A different dimension on creative writing."
"Devoured this book! A true delivery of fresh ways to think while writing."
"If writing hurls words into darkness, Gelfan's book shines light into that void by unpacking the 'why' as well as the 'how' of storytelling."
---
Monkey Temple
Kerouac meets The Bucket List Reading this book felt like talking to my parents' friends about some of their experiences in the '60s and '70s. The meandering tales of New York City's East Village, Paris and London in the '60s and '70s that were formative for this merry band of friends is reminiscent of Kerouac or Orwell. This fun loving, introspective group does not want to be counted out yet and so set off on an adventure of a lifetime. When they first come across The Monkey Temple they are not sure what it is (a falling down chicken coup?) but soon become invested in mortgaging it and it becomes something that makes them passionate and reminds them what it means to be alive. A good read for anyone who feels their youth is in the rearview, but wants to remember that they are still alive.
— Biblioreviews (Theresa)
A Modern Classic. I recently read Monkey Temple by Peter Gelfan. This is the story of two older men, dear friends, who are on a quest to find a house. As the buddies head south from NYC they discover they are on more than one journey, learning more about each other and themselves along the way. The men end up in a house in a slightly inland area of coastal NC, where they are joined by people from their past and present. Not only did the story ring true with me as these people are confronting their own aging, but like the story I moved from NY (upstate) to coastal NC. In fact, the setting of this wonderful story is very close to me, making it extra special.
In a way this book made me sad, not because of the story but depressed that I will never write like this author. Everything from school that I forgot long ago about sentence structure, Peter Gelfan remembered and improved on. Some people say if you actually notice the writing then it or the plot is no good. I completely disagree, this writing stood out because it is excellent. The story is wonderful and this book reads like a classic. I am jealous of this author's talent.
I read lots during the year, to avoid being crushed by books I give many of them to my family. Monkey Temple is not leaving. I have two all time favorite books, Tom Sawyer and Dandelion Wine, Monkey Temple is going on the shelf right next to them.
**While engrossed in this book, I read several small passages to my husband. Although it has now been approximately a week since I finished this story, he is still asking me about the main characters Jules and Rals, he remembers by them by name. Now THAT is high praise for a book!
— The Fictional Housewife
Another testament to Peter Gelfan's talent, Monkey Temple unearths the roots beneath the protagonist's persistent, lifelong path to an enlightenment he could never attain. The novel opens with the death of his old friend, Bruno. This, along with his closest friend Ralston's bleak outlook leaves Jules contemplating his own existence and sets the tone for the rest of the novel. Faced with a dull, predictable retirement, Jules is unsure what to do with whatever time he has left, yet uncomfortable with a meaningless ending. Desperate to restore Ralston's will to live, he finds himself chasing the insight he'd sought while traveling the world in his youth. He humors Ralston's wishes by impulsively selling his New York City apartment and buying the Monkey Temple with the intention of keeping it going with a group of friends from their younger days. By doing this, he risks the comforts of retirement and everything he's spent much of his life working for. But what are his real motives, and what is the price of self-discovery?
— Monica Shepard, Goodreads
A life-long journey. Peter Gelfan's book Monkey Temple is a charmer about two contentious best friends in their mid-sixties confronted with how to spend the rest of their lives in retirement. It is a love story about their adventures in search of themselves in exotic places in the world. Approaching old age sets them on a new journey. Their story is told with humor, intelligence, and a kindness that goes with wisdom.
—Zoltan Gross
Ralston's address book is priceless. This is a light-hearted, serious story told in a witty, serious manner. The writing is unusually good, and the characters ring true. Jules, the protagonist, has been on a lifelong journey to discover who he is and whether or not it really matters.
Because of old age his journey is near its end, and he is still looking and wondering. Monkey Temple is an interesting read, and if you're one of those who is in search of yourself, you'll find a friend in this story.
— Will Roberts
Gripping! An intriguing, intelligent story with a powerful forward momentum. I read it with a sense of foreboding, and promise. Beautifully written. Highly recommended.
— JH19
---
Found Objects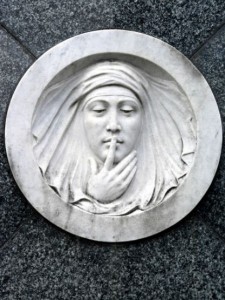 In this fluent, engaging novel, Peter Gelfan penetrates a modern family's domestic arrangement and exposes in keen, artful detail what happens when it comes under threat and begins to unravel. A wise, rueful tale for our times, unerringly told, by a masterful writer. —Tony Cohan, bestselling author of Canary (a New York Times Notable Book of the Year), Opium (a Literary Guild selection), On Mexican Time, Native State (a Los Angeles Times Notable Book of the Year), and Valparaiso.
"Romance and adult life can often come in complex forms. Found Objects is an intriguing literary novel, as author Peter Gelfan presents a different sort of story of polyamorous life. Aldo is enjoying his life, with two women who he shares it with, seeing children through. But the unusual arrangement of their life always has problems, which Aldo will quickly learn as jealous exes emerge. Found Objects is a must for general fiction collections, not to be missed." —Midwest Book Review, June 2013
Peter Gelfan's debut novel is a thought-provoking, sophisticated exploration of an unconventional domestic "arrangement." With spare, finely tuned writing and authentic, witty dialogue, Gelfan breathes real life into his photographer protagonist and creates a story that manages to feel highly surprising, even shocking, yet be absolutely familiar. It's sexy, slyly funny, and highly readable. Found Objects works its way subtly into your conformist consciousness and then carries you, enthralled and believing, right to the last page.
—Fran Dorf, acclaimed author of Saving Elijah (starred review in Publisher's Weekly), Flight, and A Reasonable Madness (both featured Literary Guild Book Club selections).
"…a tightly-written, character-driven novel that shows a keen understanding of the intricacies of human relationships. You will be left mulling over the notions of free will, love, and domesticity. Any book that can make a reader ruminate on such lofty concepts is a winner in my eyes."
— Kelly, The Well Read-Redhead
"I loved all of the characters. They felt like real people. It was like a good indie movie you'd see on IFC or Sundance. The pace was right. The plot is quite unconventional and thought provoking. Found Objects by Peter Gelfan is compelling!" —The Love of Lit
"Gelfan's novel is quietly complex, filled with real people in situations you have to wonder how you'd handle yourself. … Found Objects is original, well-written, smart, and complicated, and I recommend it to anyone interested in exploring the complexities of human relationships."
— Jane R., Goodreads.com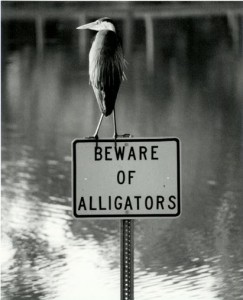 "This book is for the reader who can appreciate the writing and look beyond the norm. I started this with a bit of distaste because I couldn't relate to the lifestyle but the writing is so well done and the story so well crafted that I really got deep into the lives of these 4 main characters."
— Goodbookfairy
"…this is a character driven, intellectual exploration into the what if's. What if a man had two women in his life? But they also have each other, would this be perfect? But then, enters another man, who suddenly wants to be part of this too. Does he have the right? Can the two men share this dynamic? This book illuminates the push and pull of the cerebral and emotional aspects of dual, or quadruple intimacy. … The characters were well developed, realistic and flawed. Their unique circumstance brushes against societal norms and the story gives a snap shot of what kind of daily issues would occur, and I admit, my voyeuristic inner me…was curious."
— Hilary C., Goodreads.com
Other reviews: