Monkey Temple
Kerouac meets The Bucket List. Reading this book felt like talking to my parents' friends about some of their experiences in the 60s and 70s. The meandering tales of New York City's East Village, Paris and London in the 60s and 70s that were formative for this merry band of friends is reminiscent of Kerouac or Orwell. This fun loving, introspective group does not want to be counted out yet and so set off on an adventure of a lifetime. When they first come across The Monkey Temple they are not sure what it is (a falling down chicken coup?) but soon become invested in mortgaging it and it becomes something that makes them passionate and reminds them what it means to be alive. A good read for anyone who feels their youth is in the rearview, but wants to remember that they are still alive.
— Biblioreviews (Theresa)
Another testament to Peter Gelfan's talent, Monkey Temple unearths the roots beneath the protagonist's persistent, lifelong path to an enlightenment he could never attain. The novel opens with the death of his old friend, Bruno. This, along with his closest friend Ralston's bleak outlook leaves Jules contemplating his own existence and sets the tone for the rest of the novel. Faced with a dull, predictable retirement, Jules is unsure what to do with whatever time he has left, yet uncomfortable with a meaningless ending. Desperate to restore Ralston's will to live, he finds himself chasing the insight he'd sought while traveling the world in his youth. He humors Ralston's wishes by impulsively selling his New York City apartment and buying the Monkey Temple with the intention of keeping it going with a group of friends from their younger days. By doing this, he risks the comforts of retirement and everything he's spent much of his life working for. But what are his real motives, and what is the price of self-discovery?
— Monica Shepard, Goodreads
A life-long journey. Peter Gelfan's book Monkey Temple is a charmer about two contentious best friends in their mid-sixties confronted with how to spend the rest of their lives in retirement. It is a love story about their adventures in search of themselves in exotic places in the world. Approaching old age sets them on a new journey. Their story is told with humor, intelligence, and a kindness that goes with wisdom.
—Zoltan Gross
Ralston's address book is priceless. This is a light-hearted, serious story told in a witty, serious manner. The writing is unusually good, and the characters ring true. Jules, the protagonist, has been on a lifelong journey to discover who he is and whether or not it really matters.
Because of old age his journey is near its end, and he is still looking and wondering. Monkey Temple is an interesting read, and if you're one of those who is in search of yourself, you'll find a friend in this story.
— Will Roberts
Gripping! An intriguing, intelligent story with a powerful forward momentum. I read it with a sense of foreboding, and promise. Beautifully written. Highly recommended.
— JH19
Found Objects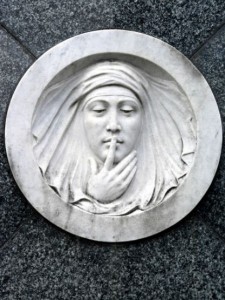 In this fluent, engaging novel, Peter Gelfan penetrates a modern family's domestic arrangement and exposes in keen, artful detail what happens when it comes under threat and begins to unravel. A wise, rueful tale for our times, unerringly told, by a masterful writer. —Tony Cohan, bestselling author of Canary (a New York Times Notable Book of the Year), Opium (a Literary Guild selection), On Mexican Time, Native State (a Los Angeles Times Notable Book of the Year), and Valparaiso.
"Romance and adult life can often come in complex forms. Found Objects is an intriguing literary novel, as author Peter Gelfan presents a different sort of story of polyamorous life. Aldo is enjoying his life, with two women who he shares it with, seeing children through. But the unusual arrangement of their life always has problems, which Aldo will quickly learn as jealous exes emerge. Found Objects is a must for general fiction collections, not to be missed." —Midwest Book Review, June 2013
Peter Gelfan's debut novel is a thought-provoking, sophisticated exploration of an unconventional domestic "arrangement." With spare, finely tuned writing and authentic, witty dialogue, Gelfan breathes real life into his photographer protagonist and creates a story that manages to feel highly surprising, even shocking, yet be absolutely familiar. It's sexy, slyly funny, and highly readable. Found Objects works its way subtly into your conformist consciousness and then carries you, enthralled and believing, right to the last page. —Fran Dorf, acclaimed author of Saving Elijah (starred review in Publisher's Weekly), Flight, and A Reasonable Madness (both featured Literary Guild Book Club selections).
"…a tightly-written, character-driven novel that shows a keen understanding of the intricacies of human relationships. You will be left mulling over the notions of free will, love, and domesticity. Any book that can make a reader ruminate on such lofty concepts is a winner in my eyes." —Kelly, The Well Read-Redhead
"I loved all of the characters. They felt like real people. It was like a good indie movie you'd see on IFC or Sundance. The pace was right. The plot is quite unconventional and thought provoking. Found Objects by Peter Gelfan is compelling!" —The Love of Lit
"Gelfan's novel is quietly complex, filled with real people in situations you have to wonder how you'd handle yourself. … Found Objects is original, well-written, smart, and complicated, and I recommend it to anyone interested in exploring the complexities of human relationships." —Jane R., Goodreads.com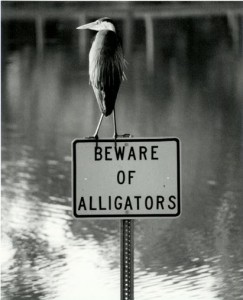 "This book is for the reader who can appreciate the writing and look beyond the norm. I started this with a bit of distaste because I couldn't relate to the lifestyle but the writing is so well done and the story so well crafted that I really got deep into the lives of these 4 main characters." —Goodbookfairy
"…this is a character driven, intellectual exploration into the what if's. What if a man had two women in his life? But they also have each other, would this be perfect? But then, enters another man, who suddenly wants to be part of this too. Does he have the right? Can the two men share this dynamic? This book illuminates the push and pull of the cerebral and emotional aspects of dual, or quadruple intimacy. … The characters were well developed, realistic and flawed. Their unique circumstance brushes against societal norms and the story gives a snap shot of what kind of daily issues would occur, and I admit, my voyeuristic inner me…was curious." —Hilary C., Goodreads.com
Other reviews: