Monkey Temple
"Peter Gelfan's Monkey Temple is a rollicking journey down a winding road to a dubious paradise. I took a lot of pleasure in it. So familiar, the riffs and issues and experiences and characters—talkin' 'bout my generation—and I reveled in so many of the choices the author made in rendering them. Rich in insight and humor, it is, in the end, a story about stories themselves."
—Tony Cohan, bestselling author of On Mexican Time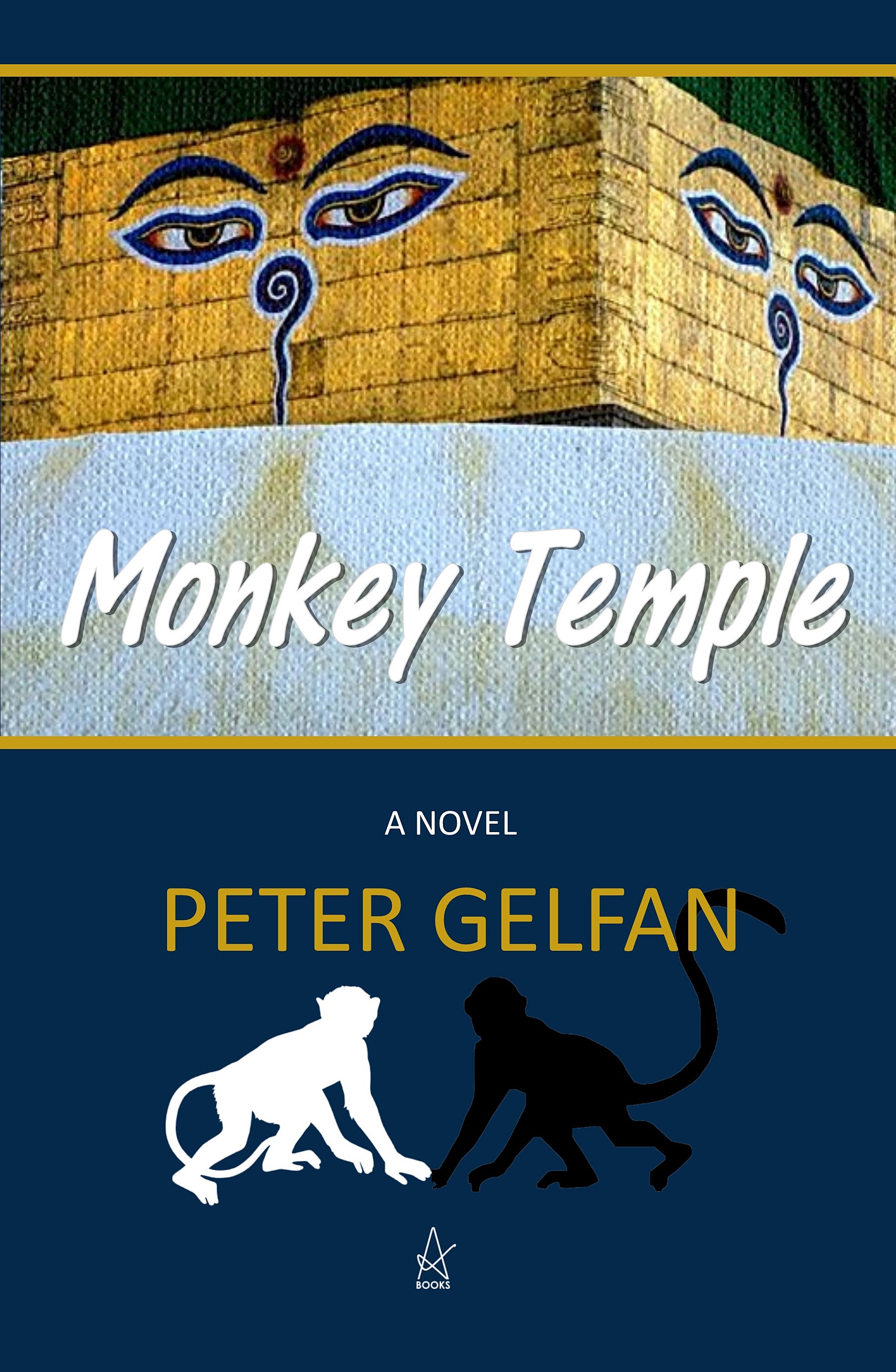 After sharing, often at odds, many adventures across several continents in the 1960s, Jules and Ralston diverged onto the two archetypal paths of the era: Jules into spiritual pursuits and Ralston into activism. Now, old age pushes them to team up again. Ralston, his usual swagger fraying, seems to be spiraling into self-destruction. Jules, who failed at finding nirvana or New Age enlightenment and now works as a book editor, feels duty-bound to help his old pal. Jules and his wife Ritz (whom Rals has always had his eye on) need a place to retire.
Jules devises a ploy to take Ralston on a road trip ostensibly to find a new home but really to rekindle his will to live. The plan works a little too well, and Rals twists their house-hunting mission into a desperate attempt to make good on his failed goals. While trying to keep Ralston on a leash, Jules realizes that he, too, is making a last-ditch run at his own abandoned ideals.
Following the footsteps of all of Ralston's schemes, initial triumph inevitably turns to disaster—crime, betrayal, battles against the elements—and the ordeal will transform them forever.
---
Found Objects
"Found Objects is an intriguing literary novel…a must for general fiction collections, not to be missed." —Midwest Book Review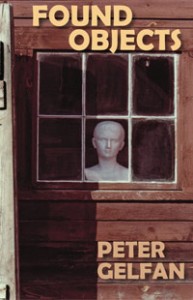 Aldo, a successful commercial photographer, lives in rural Vermont with his wife, Erica, their lover, Marie, and Marie's two children, Dominic and Jasmine. This isn't a man with two women, but a genuine family: each of the three adults loves the other two, and each is a real parent to the children, who seem to thrive with the love of three parents. Their domestic bliss is suddenly threatened when Jonah, Marie's husband and the father of her children, shows up.
Jonah doesn't declare his intentions—perhaps doesn't even quite know them himself—and over the first few hours, then days, then weeks, the four adults lurch and scramble to hold on to what they want without alienating those they love. The kids can't help but feel the tension, and their ties with their four parents start to shift and realign. It doesn't help that the community is gossiping, the kids' friends find grist for the teasing mill, and the school administration and the local social services begin to take notice. Something's got to give.
Found Objects depicts a struggle between values and instincts, ideals and reality, whom we strive to become and whom we were born to be.