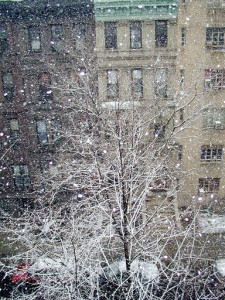 An art teacher once told me that a budding painter can learn far more from looking at second-rate art than from studying the masters.  You stand in awe of a great canvas, but its creator, like a magician, doesn't show you much about how he did it.  On the other hand, an unsuccessful painting's problems and mistakes are on lurid display for you to learn from and never repeat in your own work.
As a book editor with The Editorial Department—the oldest and biggest independent book-editing firm—I have read a frightening number of manuscripts, most of which had not yet been able to find a publisher or even an agent.  Unlike agents and publishers—who have the efficient luxury of reading a ms only as far as it takes to reject it—if you're paid to read the whole thing, you do so, carefully, cover to cover, and try your best to figure out and explain to the author what is and isn't working and why.  And then you often discuss it in detail with the writer and discover what led him astray.
If you're also a writer, the process is enlightening.